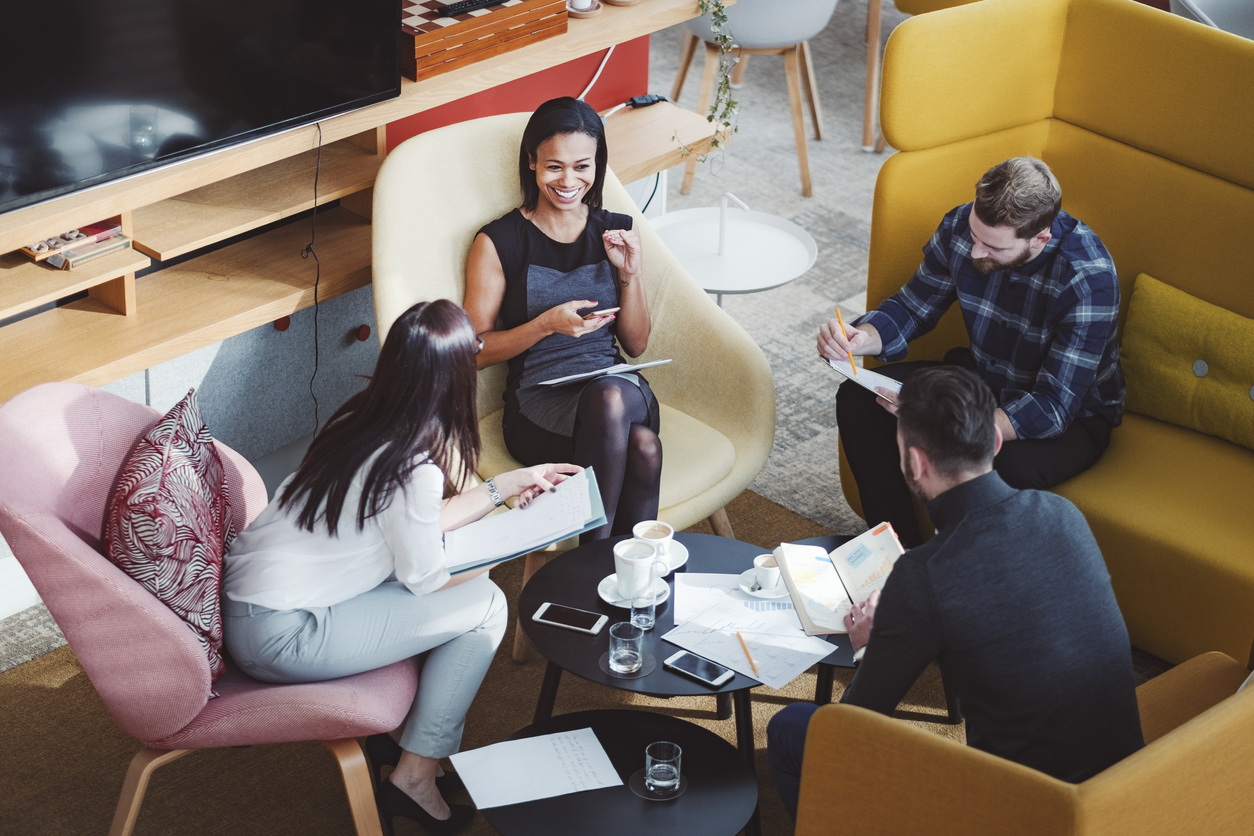 Our mission is simple.
We make your career communications shine.
The Reboot Group is a communications consultancy that helps companies and professionals grow through better career and brand stories.
We've worked with 1,000+ leaders from companies including: American Express, Condé Nast, FleishmanHillard, Fox News, iHeart, Mastercard, Morgan Stanley, NBC Universal, Oath, WarnerMedia and more.
We offer corporate workshops and custom coaching engagements that deliver simple, proven tools for communicating your way to continued career success.
Superfans of career evolution
We know the only constant is change and that work and worth are inextricably linked – our everyday communication tools help you live your best evolving life.
Small But Mighty
Our small team drives big results with exceptional attention for every client.
Believers In You
We believe in your awesomeness and are ready to help you shine.
Driven to deliver
We listen carefully and sweat deadlines which is why we're growing by your referrals.
Meet Katie Fogarty
Founder & CEO
I launched The Reboot Group to help professionals build great careers through great career communications. I believe your professional story is your currency – telling it well transforms you into the advocate you need to be – for your career, your organization and your impact.
20 Years of Telling Stories.
My own story has opened incredible doors – and helped me walk through new ones as I evolved my career. I've written for morning TV news, global PR firm clientele and for a U.S. Senator. I've worked as an English teacher in Japan, at companies with global reach like CNN and Edelman, and with small startups, including my own.
Your Story Can Take You Amazing Places
Facilitating LinkedIn training + storytelling
workshops in Cambodia
Judging the Business Pitch Competition at the American Express Summit for Success
Teaching a monthly class on LinkedIn and job hunting at General Assembly
Leading Reboot + Refresh in Italy, a retreat for professional and creative women
Joining the Asia Foundation and State Department for the YSEALI Summit in Singapore
Appearing as a LinkedIn expert in the book Comeback Careers
Jenny Mulholland
Senior Associate
Jenny is a pro at shaping executive positioning and delivering winning thought-leadership strategies – both key drivers for today's business success. In a 20+ year career of communications work across tech, digital advertising and government, Jenny has worked at industry leaders including AppNexus, DoubleClick and Ogilvy PR.
KIM BYRNE
Associate
Kim helps make The Reboot Group run and manages research, scheduling and client relationship work. A 2018 graduate of Elon University, Kim's career story also includes work as the social media / events manager of Friends of Port Rowing where she is also a rowing coach.